You are a dealmaker. We are unapologetically deal lawyers. Everything we do is designed to help you secure the best possible outcome in every transaction.
Our first priority is to manage and assess your risks and opportunities, all while looking for the most efficient way to get the deal done. We align our strategy and advice with your objectives to guide you through each step of the private equity lifecycle. With a business-focused team that thinks creatively, we anticipate the unknown and deliver actionable solutions, so you stay ahead of the curve from fund formation to exit. And while we'll always fight tirelessly for your interests, we also treat opposing counsel with respect because a deal done smoothly means more value for you.
For us, it's not just about achieving stellar outcomes; it's also about creating an experience that you actually enjoy. We build lasting relationships with clients, establishing a strong rapport built on mutual trust and honesty. Just ask our more than 200 repeat private equity clients.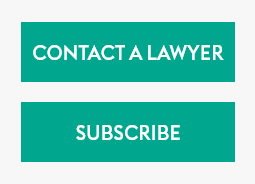 listen 

Driving the Deal: Observations from Nashville Symposium on PPMs
Driving the Deal: Live at HPE Miami
Driving the Deal: Current State of Managed Care
Attend 
Private Equity Summer Social for Healthcare Investors
August 25, 2022

In partnership with William Blair, McDermott is excited to invite healthcare investors to an exclusive event at one of Chicago's premier summer destinations. Join leading investors from across healthcare private equity for an evening of networking on the LondonHouse rooftop.
Email McDermott Private Equity Events to request an invitation.
Boot Camp for Private Equity Professionals 2022
September 14, 2022

If you are an entry or mid-level private equity investor, you undoubtedly work with lawyers and deal documents all the time. To help sharpen your skills, McDermott is thrilled to bring back our Chicago Boot Camp for Private Equity Professionals, a complimentary workshop that dives into exactly what you need to know about legal considerations and recent trends across the PE transaction lifecycle. 
HPE Europe 2022
September 29, 2022

Once again live and in-person, the annual HPE Europe event gathers industry leaders from across the healthcare and life sciences private equity community for a day of insightful programming and networking at the prestigious Langham Hotel in London, Europe's first Grand Hotel.
European Healthcare & Life Sciences Symposium
October 18, 2022

This wide ranging discussion on navigating cross border collaborations, insights for entering the US life sciences market as well as strategies for capitalizing on the growth of digital health. We will be joined by key players from the life sciences community to discuss the latest trends, opportunities and developments in the life sciences industry.
Stay tuned for more information in the coming weeks! 
HPE New York 2022
October 21, 2022

This event will gather industry leaders at the forefront of the healthcare private equity community at Lotte New York Palace. Join us to connect with leading investors, executives and founders who will share insights around the most pressing topics and trends impacting healthcare investing.
2023 J.P. Morgan Healthcare Conference
January 10, 2023
Come together with key decision-makers, innovators and investors from across the healthcare, life sciences and private equity (PE) industries during the year's largest healthcare investment symposium.
With more than 150 dedicated private equity lawyers across 20 global offices, no matter where you are—physically or in the evolution of your business—we're there with you. Yet deals are complex and require mastery of multiple disciplines. That's why cross-practice collaboration is an integral part of our unique model. You have direct access to all of our experienced lawyers in any area you need, from debt financing and restructuring to fund formation and more.
Meet the leaders of our private equity and related practice groups: